Regular price
$374.99 USD
Regular price
$399.99 USD
Sale price
$374.99 USD
Unit price
per
Holiday Sale
Sold out
Make practice more game-like and fun with the portable 11th Man Inflatable Lacrosse Goalie and Defender pack, that allows you too realistically practice your shot from any angle on the field, simulate game-like dodges and perfect screen shots.  Extremely portable with an easy set up  perfect for boys, girls, backyards, or team practices.  
INCLUDES: 11th Man Goalie Pro 2.0, 11th Man Defender Pro, Carry Bag and Battery Powered Pump. 
1 Year Warranty

We stand behind the quality of our products. We are pleased to offer a one-year warranty on all items purchased from us.

Your satisfaction is our priority, and we're committed to providing you with products that meet our high-quality standards.
Shipping and Returns

• All orders placed before 12pm PST will ship out the same business day and will arrive within 3-5 business days. 

• Next day air and 2 day air shipping is available at checkout

• 90 day money back guarantee on all orders. 

• 1 year warranty on all parts.
Features

•Unmatched game like repetitions during practice

•Allows players to realistically practice there shot from any angle

•Creates visual focus on the area's players are more likely to score

•Accelerates skill development for screen shots, dodging, cuts and picks

•Includes goalie pro, carry bag, defender pro and battery pump.
View full details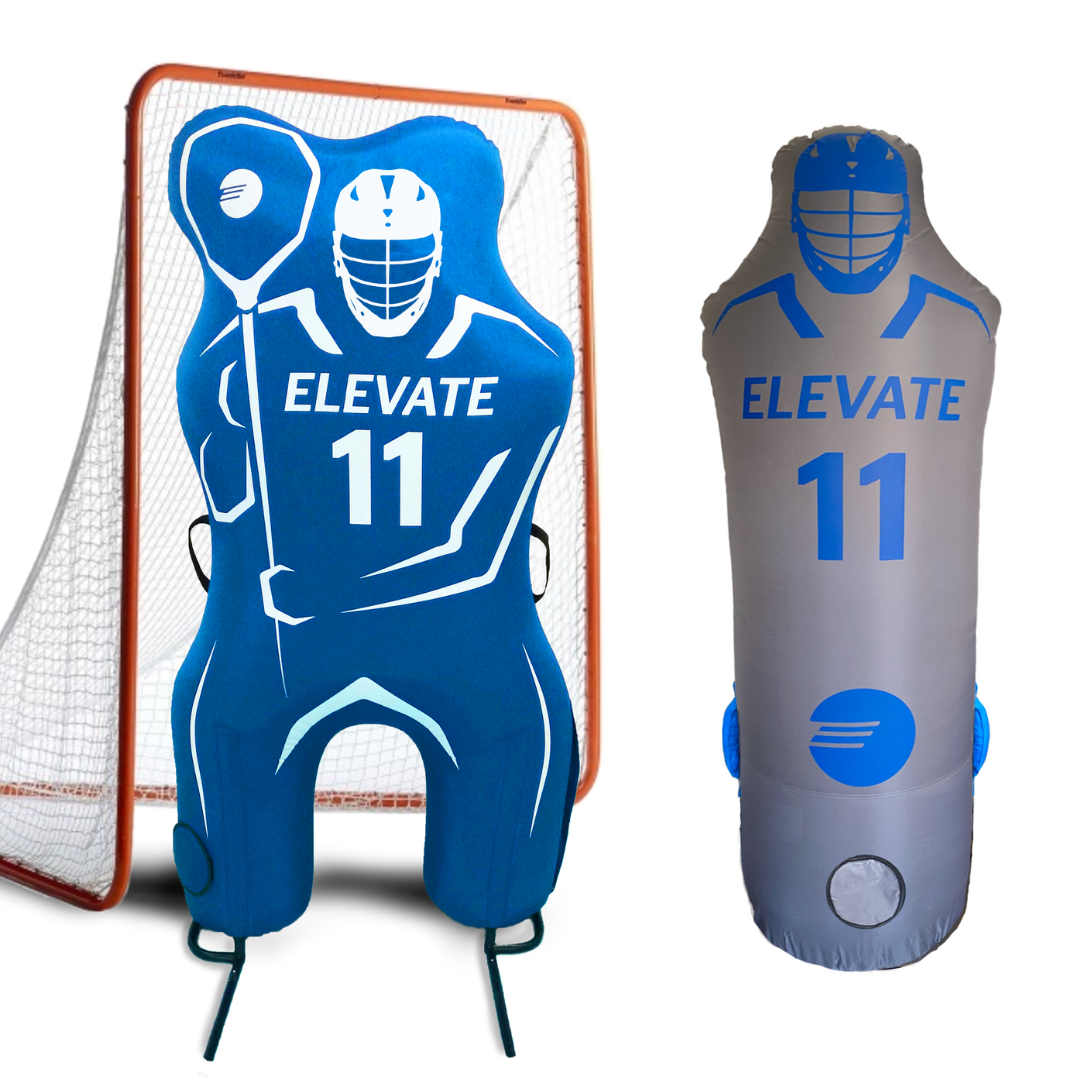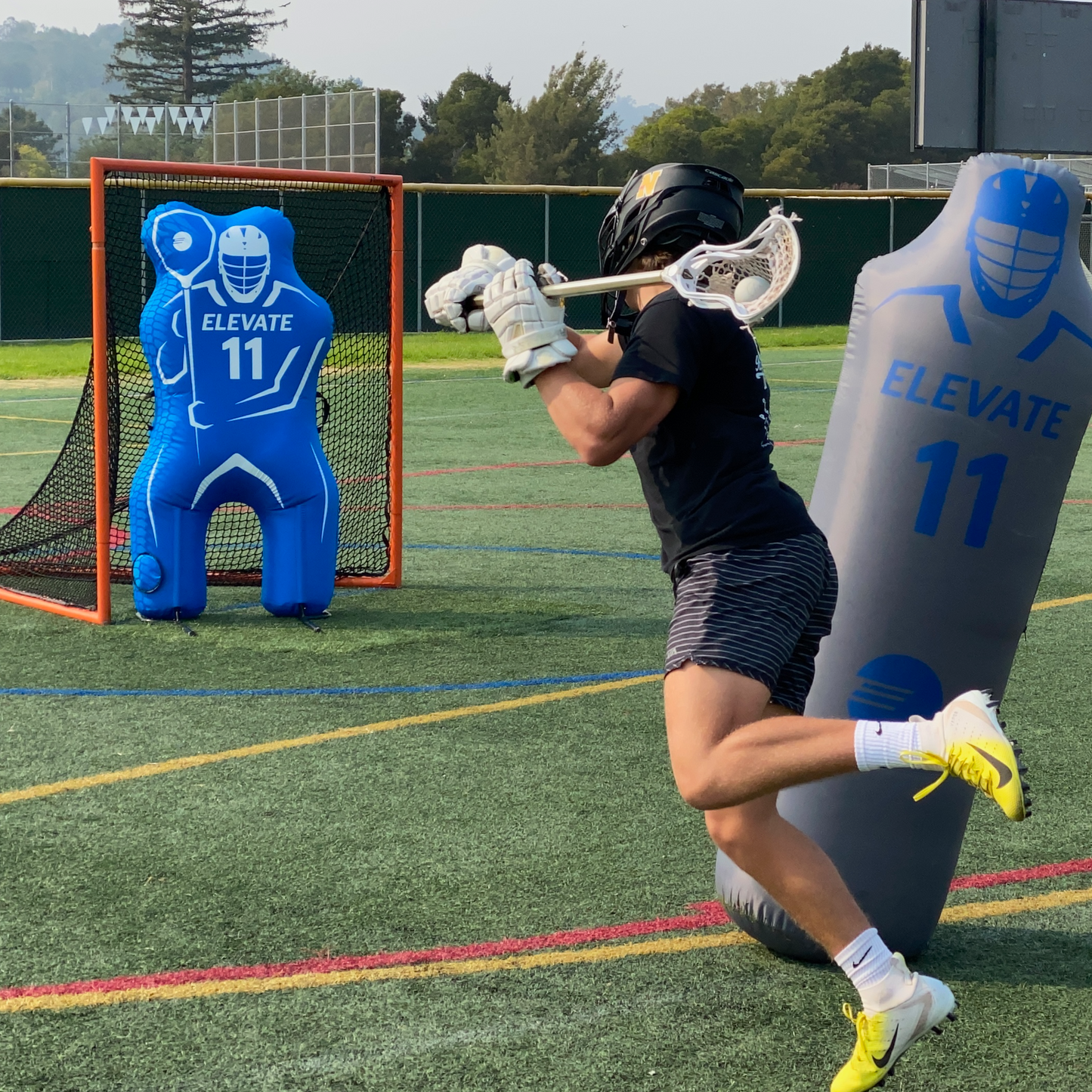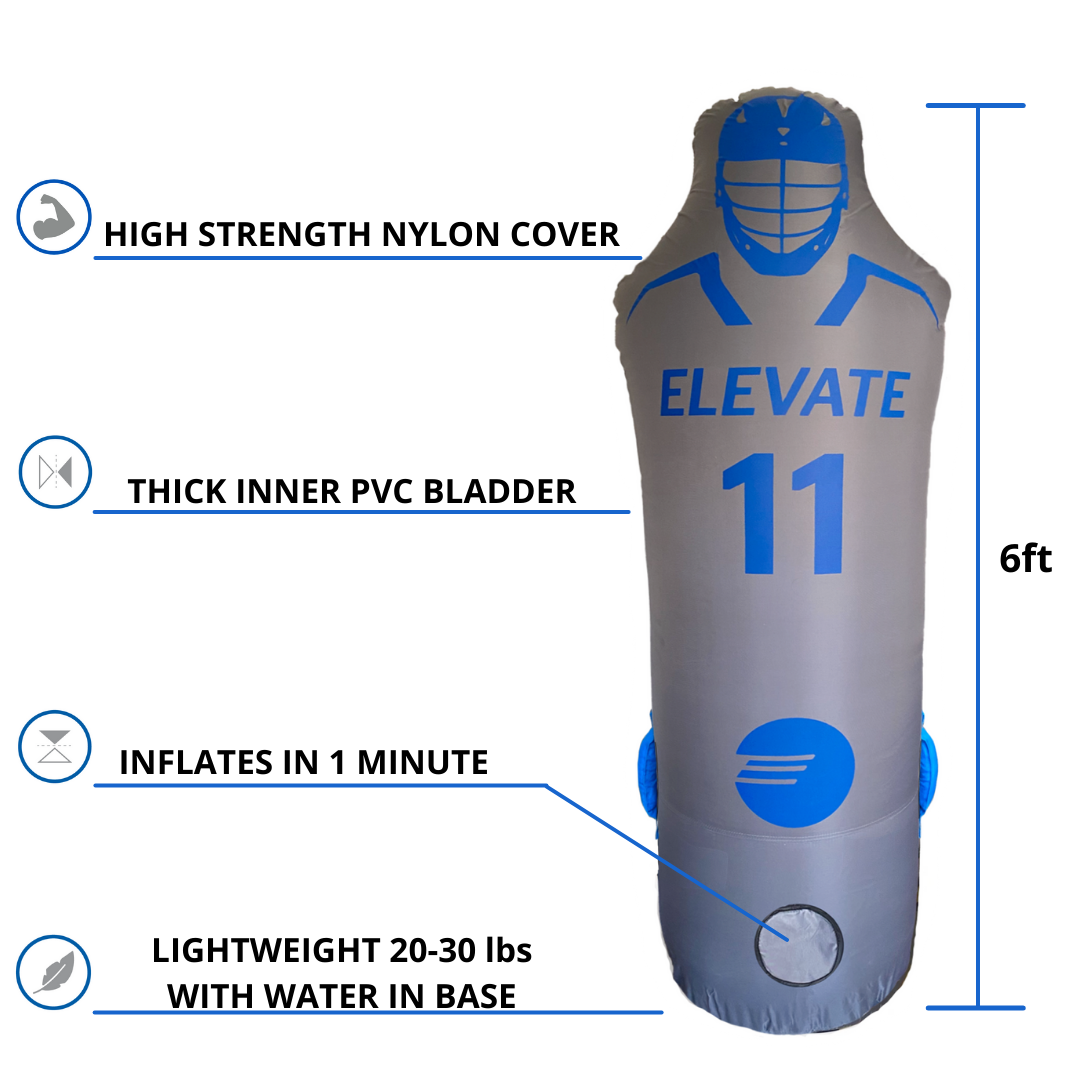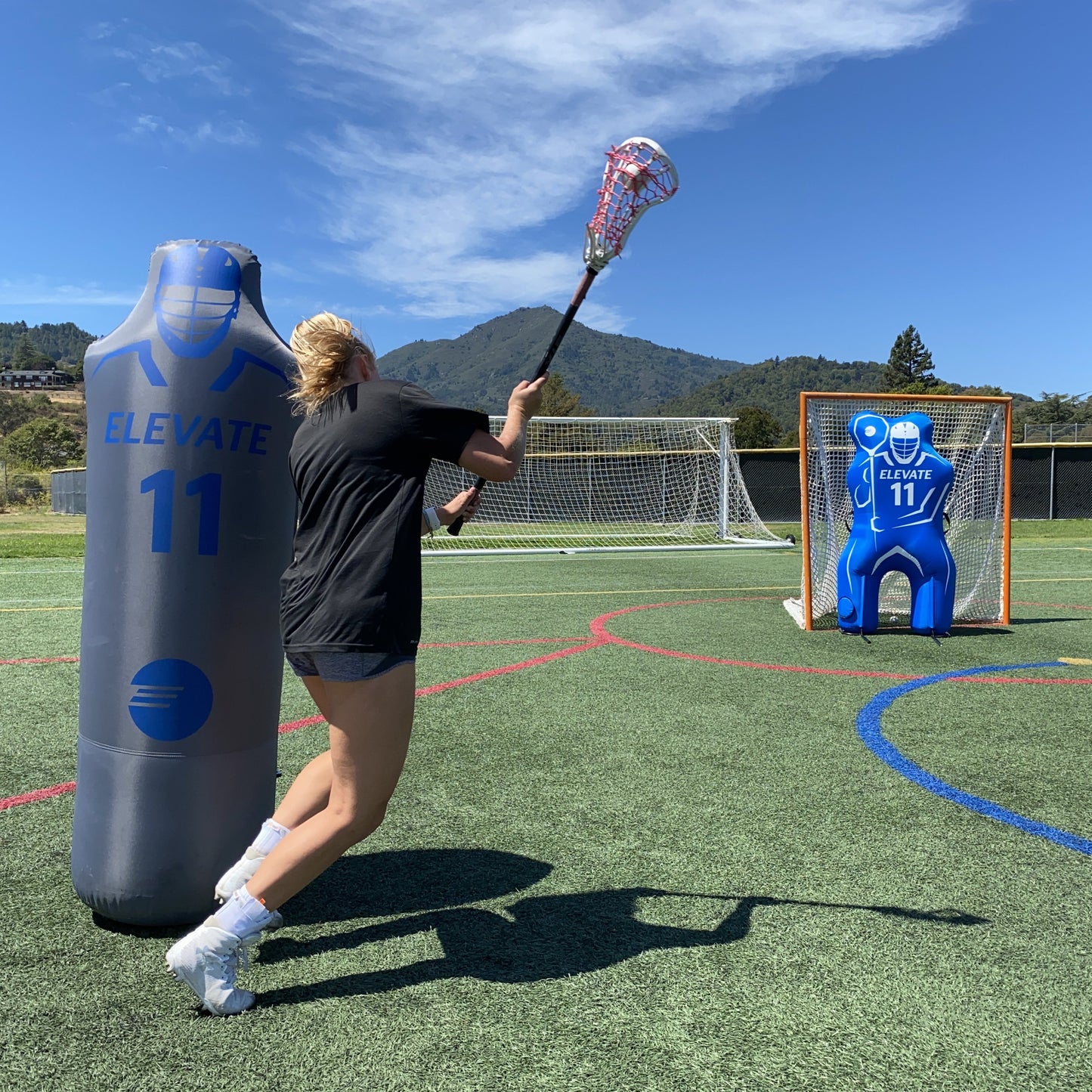 WATCH THE 11TH MAN IN ACTION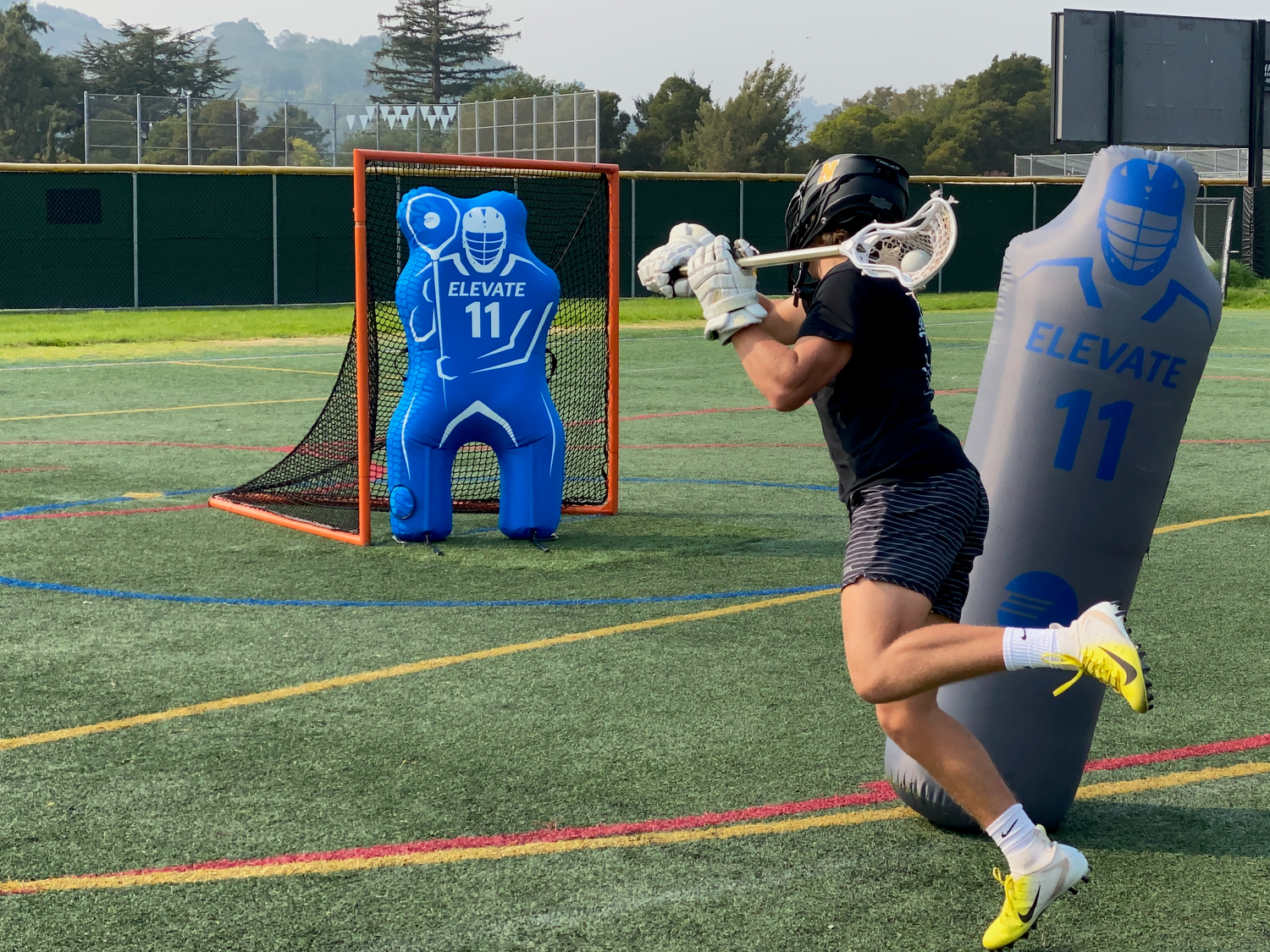 TRAIN YOUR SHOT FROM ANY ANGLE
Unique design allows players to shoot from any angle on the field unlike fixed shot blockers
Simulates the true shape and angle of a goalie to give players realistic practice reps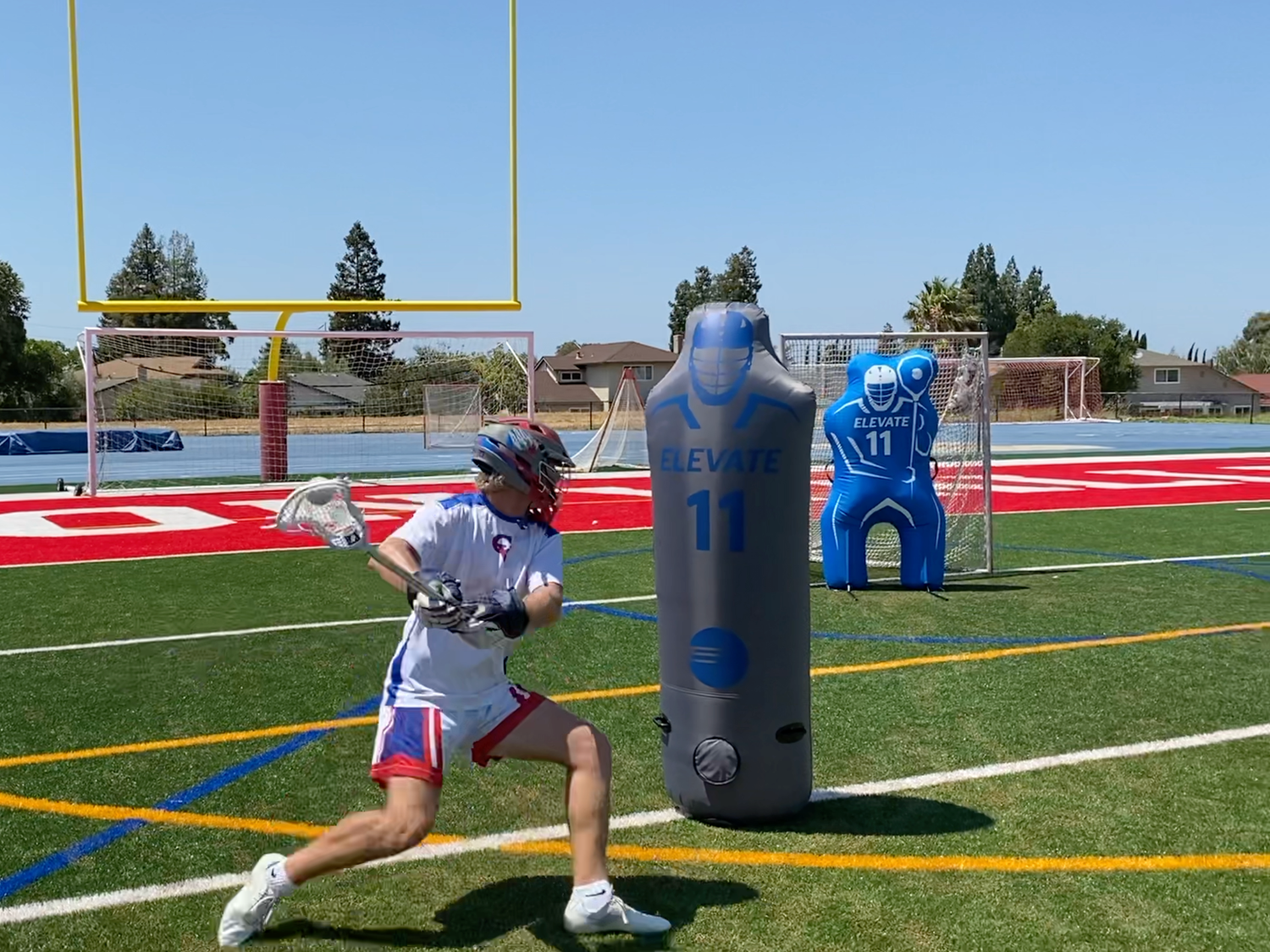 BUILD VISUAL FOCUS + MUSCLE MEMORY
Trains players to easily identify the ideal shot placement against both R/L handed goalies
Provides instant feedback on all shots, rejecting anything but the best
IMPROVE FASTER WITH GAME-LIKE REPS
Endorsed and recommended by pros Kyle Harrison and Deemer Class
Effectively training players and teams from juniors to D1 college programs
HIGHLY DURABLE & PORTABLE 
Very thick resistant PVC material with an extra nylon protective cover
Lightweight and easy to move
Sets up and breaks down in 4 minutes
Excellent Product
I purchased this product for my 11yr old son he and I are loving the product. I can see him improving his accuracy in the short time he's been using it. I also purchased one the defender loving that product as well. I also purchased both items for my High school team can't wait to start using it with them.
So much more realistic
I work with 10-12 kids doing shooting drills so these things see's a ton of action. The Defender has made teaching "shooting around a defender" so much more realistic. Thank you again, your customer service is unreal.
Best investment ever
The girls are obsessed with our 11th defender, they have already learned so much using it. Best investment ever.
Best lacrosse training products on the market
The inflatable goalie is one of the best lacrosse training products on the market. There is nothing else like it. I use it at almost every practice and training session.
FREQUENTLY ASKED QUESTIONS
HOW DURABLE IS THE 11TH MAN?

The 11th man is highly durable for shooters of all levels and has been tested by everyone from beginners to pro's.  It's made from a thick PVC and a protective nylon cover on top for extra protection and support.  Our 11th man come with a 1 year manufacturer warranty so there's nothing to worry about.A
HOW LONG DOES IT TAKE TO SETUP?

It's very easy to set up in 3 minutes total.  It comes with directions that has a scanable QR code that links you to the setup video to make it even quicker.  Simply inflate with the battery powered pump thats included, click the polls together, slide them into the sleeves and you're ready to shoot in 3 minutes.
HOW MUCH DOES THE 11TH MAN WEIGH?

It is very lightweight at only 15lbs making it easy to move around the field or yard for everyone.
DO THE 11TH MAN MAN COME WITH A WARRANTY?

Yes the 11th man come with a 1 year manufacturer warranty on all parts so there's nothing to worry about.
IS IT REVERSIBLE FOR A LEFT OR RIGH HANDED GOALIE?

Yes its reversible so players and teams can learn the best places to aim against both goalies.  It also allows you to prepare for what ever hand goalie you will be playing against that weekend in your games!
DOES IT BALANCE AFTER GETTING HIT WITH A SHOT OR IN THE WIND?

The 11th man goalie is nearly impossible to knock over with shots or the wind.  It moves a little to help absorb the shots but stays standing and can be used on any surface turf, grass, gym floors etc.