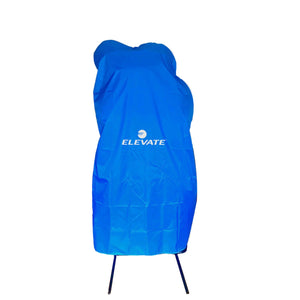 The storage cover is a nylon UV protective sleeve to slip over the goalie pro or elite(foam) when not in use to protect it from the elements. The cover can be taken on and off easily to practice and store.. DO NOT store 11th man outside during extreme heat/cold temperatures or damage can occur.
DOES NOT INCLUDE DUMMY.
Excellent Product
I purchased this product for my 11yr old son he and I are loving the product. I can see him improving his accuracy in the short time he's been using it. I also purchased one the defender loving that product as well. I also purchased both items for my High school team can't wait to start using it with them.