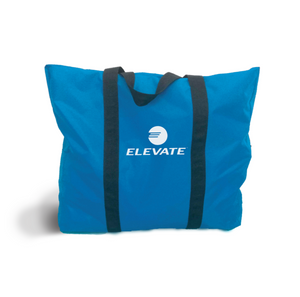 The carry bag makes bringing your 11th man dummy to and from the field easy. 
The Elevate carry bag can fit any of the 11th man dummies offered on our site.  The carry bag is designed to be big enough to add your elevate agility ladders, cones, balls or anything else you need to bring to the field with you.  
Made with a thick nylon and reinforced stitching, this bag is designed to be long lasting.